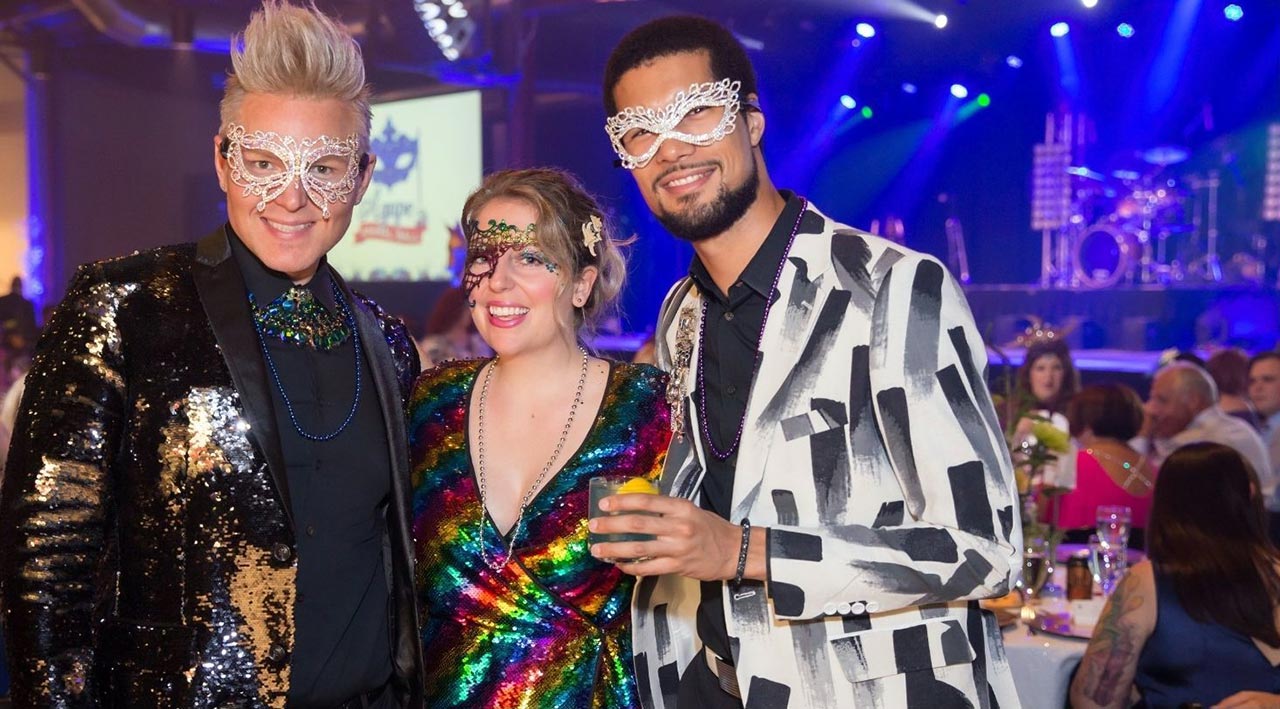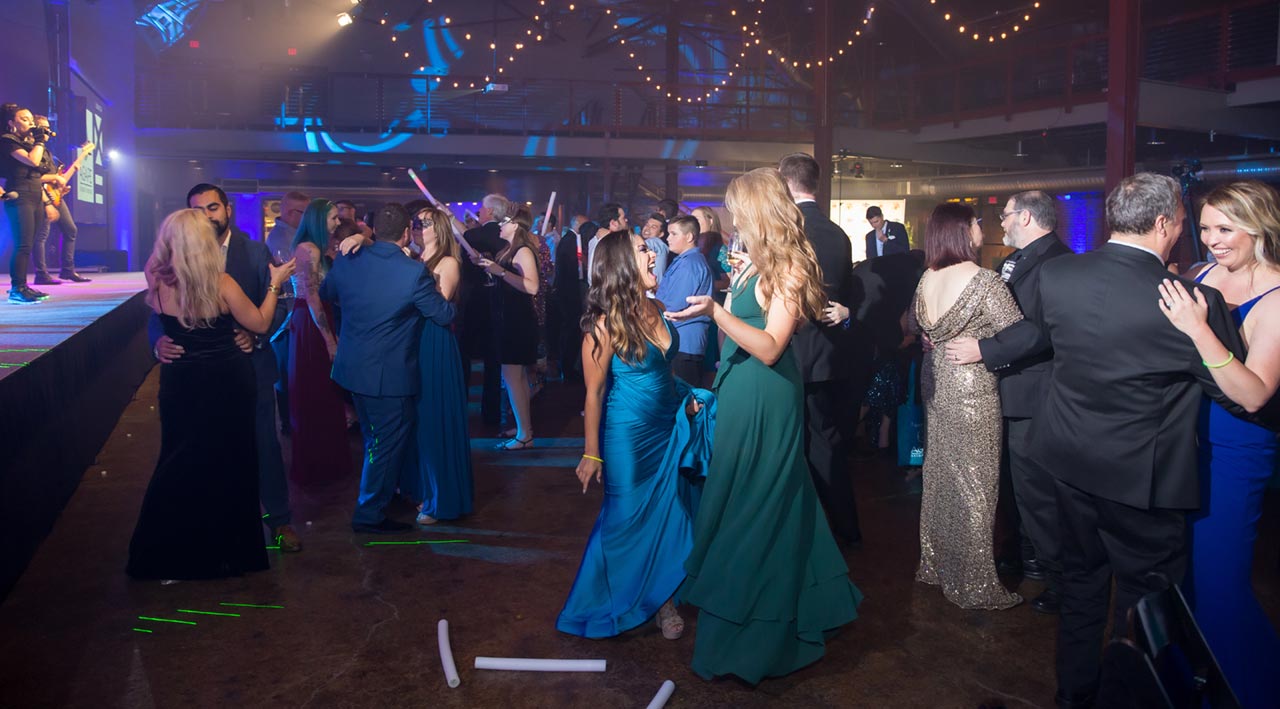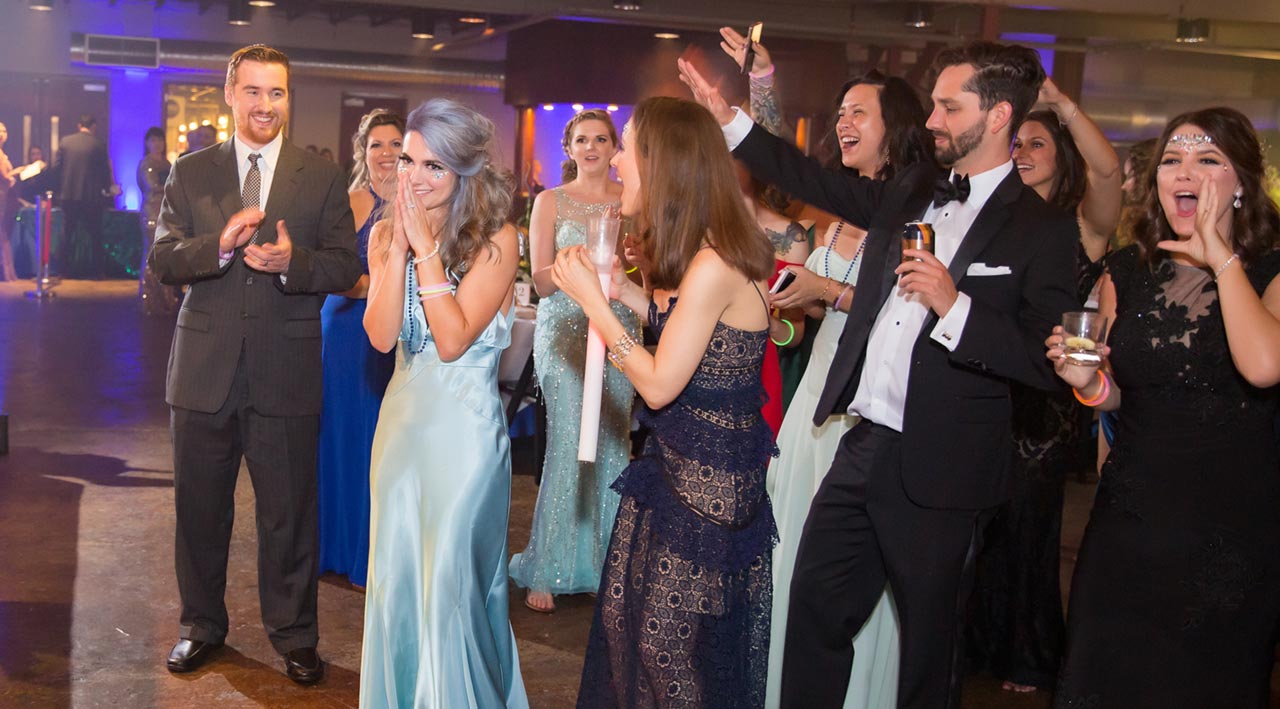 Seeking-Auction-Donations
Seeking Auction Donations!
Sponsorship-Opportunities
Sponsorship Opportunities!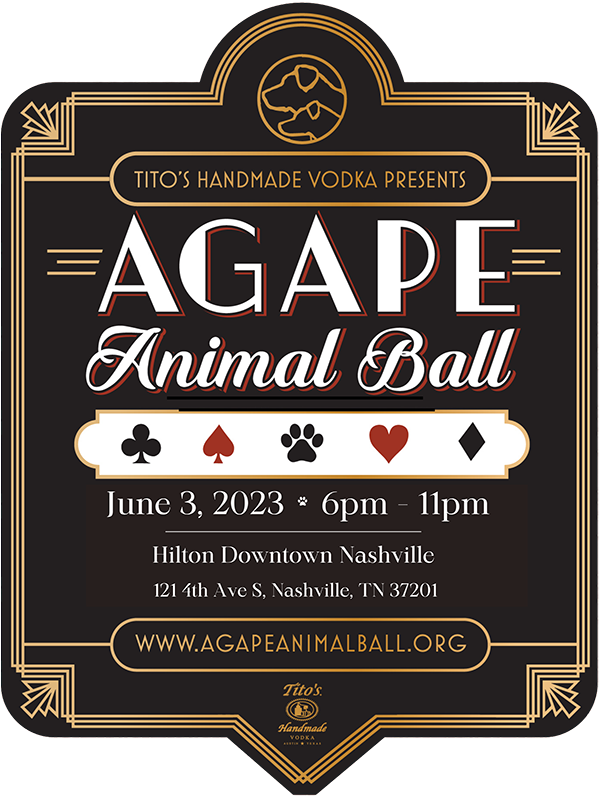 Agape Animal Ball is back and better than ever! Bid on fabulous live and silent auction items. Take your chances at our new Canine Casino tables, sip luscious Tito's Handmade Vodka martini, throw back a Jackalope brew or enjoy a nice glass of wine. Join Agape Animal Rescue & Training Center for a night of dinner, dancing, special live performances and fun as we celebrate the dogs and families whose lives are made better because of compassionate people like YOU.
Location: HILTON NASHVILLE DOWNTOWN
Thanks To Our 2023 Sponsors!
What are people saying about Agape Animal Ball?
"I have always wanted to attend an upscale masquerade ball and Agape Animal Ball did not disappoint! Dressing up, dancing and channeling my inner animal with my friends was so much fun and it was for a great cause!"
About Agape Animal Rescue
At Agape, we have seen it all when it comes to man's best friend. But despite the misfortunes these animals have endured, our commitment to them remains steadfastly clear: to provide loving, emotionally stable, nurturing foster care for them while they wait for their forever homes, for their forever families.
Through no fault of their own, our dogs found themselves in homeless situations. We are dedicated to making a positive difference in these dogs' lives from the moment they enter our foster program. Our goal is to help these animals in every way we can…emotionally, socially, physically…so that the transition onto their forever homes will be as smooth as possible. We strive to teach our dogs basic obedience skills, including proper leash manners and friendly house manners. And we strive to match our dogs with the best family possible, working through as many applications as necessary to find a home that offers the dog the most fulfilling, enriched life.
MISSION: Agape Animal Rescue & Training Center is dedicated to finding forever families for abandoned and displaced dogs through our signature foster and adoption program while cultivating better communities through dog training, owner education and outreach programs.
VISION: Through our work with both animals and humans, Agape strives to make Middle Tennessee a more inclusive environment where everyone can experience the transformative benefits of responsible, humane pet ownership.
On behalf of all the dogs waiting for a forever family, we thank you for your interest in improving the lives of these deserving animals.